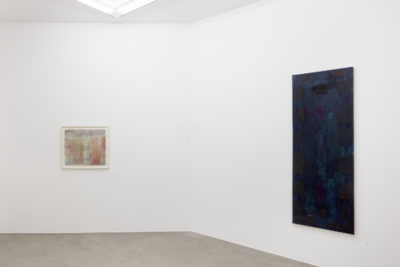 Tor Arne
Juhana Blomstedt
Carolus Enckell
Jorma Hautala
Matti Kujasalo
Paul Osipow
Even though it is snowing as I write this – one of the few times it has snowed during the whole winter –  it is nonetheless spring! Light! Hope!
When we had to reschedule the exhibition by Tommi Grönlund & Petteri Nisunen and Ivana Frank to October this year because of the coronavirus, we thought about what we could, and would like to, show in May. We realised that we have in storage works by many fine artists who are important not only for the history of the gallery but also in Finnish art history in general. While most of them date from the days of Galerie Artek, there are also pieces acquired for Galerie Anhava. And so we decided to prepare an exhibition of works by these artists.
A journalist or critic once asked Barnett Newman: 'Why do you always paint stripes?' Newman replied: 'I never paint stripes. I always paint light.'
The same can be said about the artists whose works will now be on show. Regardless of whether their paintings have hard or soft edges, whether they are systematic, expressive or meditative, or whether they stem from an experience of nature, an emotion or a rational thought, they all employ colour –  which of course is light  – to create works by which viewers connect with something greater than themselves, something shared.
The exhibition features paintings by Tor Arne, Juhana Blomstedt, Carolus Enckell, Jorma Hautala and Paul Osipow from the early 1970s to the beginning of the 2000s. We have also included a particularly fine recent work by Matti Kujasalo, whose impressive exhibition at Galerie Anhava has just closed because of the coronavirus pandemic.
For us who have participated in the Finnish art scene in various ways for a longer while, these works bring to mind memories of a more serene past, while also showing that if a work of art, a painting, is truly fine, it will stand the test of time, and in fact its charm and appeal will only grow over time.
The exhibition can be visited on Tuesdays and Thursdays from 11am to 2 pm and by appointment with Hanna Huitu at  hanna.huitu@anhava.com , tel. 040-516 4145
Ilona Anhava
read more