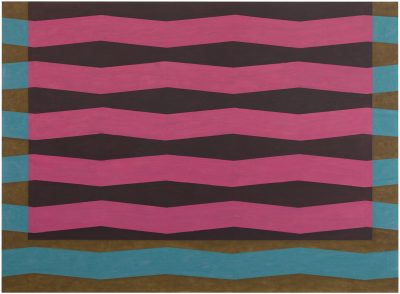 Jorma Hautala (born 1941) is one of Finland's leading colourist concretist artists. He is the descendant of Birger Carlstedt and Sam Vanni and a brother to Timo Aalto, Juhana Blomstedt and Matti Kujasalo, a bearer of the heritage of the Russian avant-garde and the Bauhaus – a walking icon of Finnish modern art.
In our cynical age of value relativism, the charismatic and spirited Jorma Hautala makes us remember and note the truth and significance of art ultimately containing inalienable values. There are things that are good and those that are less so; beauty and wisdom exist and then there are other things; and we must be aware of this and make a clear distinction between them.
Jorma Hautala has the need, the will and the ability to paint in this genre like no one else in Finland. Therefore his art is important and this is why he is a classic.
The works of the present exhibition Songs and Other Motifs are definitely by Jorma Hautala. One can see from whose mind, heart and hand they spring from. On the other hand they contain themes that have not been seen before, new configurations – "new drive".
In connection with the Jorma Hautala exhibition, Parvs Publishing issues an extensive book on the Jorma Hautala's art, work in graphic design and colour design for architecture. The book contains articles by Otso Kantokorpi, Pentti Kareoja, Markku Valkonen, Tapio Vapaasalo and the artist himself.
read more